Jeevtronics is a social + technology venture. We have developed the world's first dual powered bi-phasic defibrillator (SanMitra 1000 HCT). This works directly on AC mains as well as on a built-in hand cranked generator.
No more worrying about dead batteries or power cuts! Being a "battery-less" device, it needs no battery replacement ever. Saves you lots of money over 10 years! Hence its total cost of ownership is 1/7th to 1/13th that of the competition.
Expect more "world's 1st" type of devices from us!
Problem:
India's death rate due to Sudden Cardiac Arrest is 3 to 4 times that of developed countries. Yet the availability of defibrillators required in hospitals and ambulances is extremely low. Primary reasons are 1. Lack of reliable electricity 2. Lack of affordability 3. Poor quality refurbished devices and 4.High cost of battery replacement.
Solution: Jeevtronics SanMitra 1000 HCT will significantly improve access to defibrillators in all low and middle income world, which do not have reliable electricity.
Patented technology. Sharp end user insights combined with strong IP positions Jeevtronics as a great defibrillator company.
Jeevtronics SanMitra 1000 HCT EMS is the ONLY MADE IN INDIA ambulance rated defibrillator
Vibration Test
Drop Test
Jeevtronics gratefully appreciates the support from: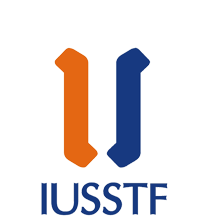 Dr Nagesh Hingmire
VIGHNAHARTA HOSPITAL, ALEPHATA, TALUKA JUNNAR, DISTRICT PUNE, MH, INDIA
To
Jeevtronics Pvt ltd
It's pleasure to inform you that on 5th January we saved life 78 year old female suffering from cardiac arrest due to acute myocardial infarction by using synchronised shock with your Jeevtronics SanMitra 1000 HCT Defibrillator
Dr Gaurav Chhabra
KAVADE NURSING HOME, UTTAMNAGAR, PUNE, MH, INDIA
This is to inform you that / as with the machine (defib ) we have saved a 70 year female patient with VTach arrythmia by giving a shock with your defibrillator.
Thanks for making a machine system which is colour coded.
Easy for every staff to learn and conducting timely training sessions for the staff.
DR MANOHAR JAYSINGH KAWADE
KAWADE HOSPITAL, NARAYANGAON, TALUKA JUNNAR, DISTRICT PUNE, MH, INDIA
This is to inform you that we have saved a 78 year male patient suffering from Vtach arrhythmia by giving shock with your SanMitra 1000 HCT defibrillator.
Dr. Thomas Alexander
INTERVENTIONAL CARDIOLOGIST, HEAD OF THE DIVISION OF CARDIOLOGY AT THE KOVAI MEDICAL CENTER AND HOSPITAL IN COIMBATORE, TN, INDIA
It has tremendous potential in Lower-Middle Income Countries (LMIC). I feel that we should do a pilot field trial to assess its ease of use and effectiveness.
G.V. Ramana Rao
DIRECTOR, Emergency Medicine Learning Center and Research, GVK EMRI, World's largest operator of ambulances, HYDERABAD, INDIA
In view of no cost for battery, it will have a positive influence in making defibrillator availability in India and in many places including ambulances at lower costs.
Dr. Aniruddha Chandorkar
INTERVENTIONAL CARDIOLOGIST AT THE RUBY HALL CLINIC
Good effective simple device that addresses a gap that does exist in the field.
Arthur Johnson
EXECUTIVE SENIOR ASSOCIATE ATHLETIC DIRECTOR AT THE UNIVERSITY OF TEXAS AT AUSTIN INTERCOLLEGIATE ATHLETICS, USA
This product may have a great opportunity in football when we don't have immediate access to power or close to an outlet. In the ball fields, it would be very beneficial. This device could be a supplemental device not a replacement.
Dr Amrusha Raipure,
Associate Professor, Dept. of Anaesthesiology. All India Institute of Medical Sciences (AIIMS), Nagpur, MH, INDIA
The Jeevtronics SanMitra Defibrillator was donated by Jeevtronics to AIIMS Nagpur for use in Covid patients on 19th December 2020. It was received and installed in the Covid ward of AIIMS Nagpur in January 2021. Since January it has been utilized in several Covid patients and has provided extremely useful during the times of this pandemic during resuscitation of several patients.